Email marketing: are you compliant?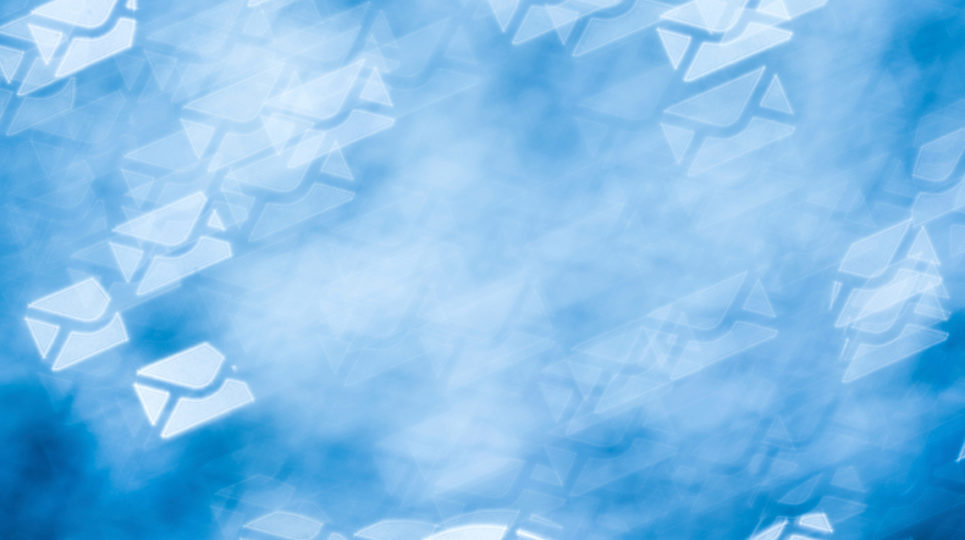 In recent years, email has become a popular and cost-effective marketing tool for many organizations. When used correctly, an email campaign can have a major impact on awareness and customer engagement. Used incorrectly, it can harm your reputation, erode customer loyalty, and even expose you to legal issues. In this article, we share some email marketing best practices for list building, message creation, and staying compliant with federal regulations. These are all key tips to know for anyone who's currently sending email promotions, or thinking about starting a campaign.
Rule #1: Use an email system for your campaigns
(And no, Outlook is not an email marketing system.) A true email marketing system is a web-based platform that enables you to create an email message, enter your recipient list, send in compliance with federal spam laws, and track and store your campaign's performance. Because there are certain things that a promotional email must have by law, an email marketing system helps ensure your emails are compliant. Otherwise it's spam.

There are several rules a promotional email must follow to be compliant:
State who this email is from and who it's going to. This means "From," "To," and "Reply-To" fields. They need to contain either the person's name or the business name sending the email.
No misleading subject lines. Your subject line should reflect what the content of your email message is.
Display your address. By law, every one of your promotional emails must contain your postal address for the person or business sending out the email.
Must have an "unsubscribe" option in the email. Recipients must have a way of saying "I don't want to receive these emails." Email marketing systems normally include an unsubscribe link in the footer that automatically removes that email address from future emails. This is the main area where a desktop email client, like Outlook, falls short.
Disclose why they are receiving this email. The answer needs to be that they gave their permission or "opted-in" as we say with email. The most common form of opt-in is when someone signs up on your website to receive your emails.
If you are interested in more detailed information regarding federal email compliance laws, we recommend you take a look at the CAN-SPAM Act.
A good email marketing system will help ensure your emails address all of the above requirements. And they also make emails easier to create, send, track, and manage. These systems are generally very affordable, so cost is typically not an obstacle.
Subscription lists and opting in
Subscription lists are a great way to create a group of people who are interested in your organization. By opting-in to receive your emails, they are saying, "Hey, I like what you're doing and I want more, please." Subscription lists are built over time and finding new subscribers is a common struggle. Often, people will become frustrated with small subscriber lists and start adding people who they think should be included. Don't do this. Sending to people who haven't opted in is, by definition, spam. Creating and promoting an opt-in is the best way to organically develop your list. Here's an example of what our opt-in on our website looks like:
---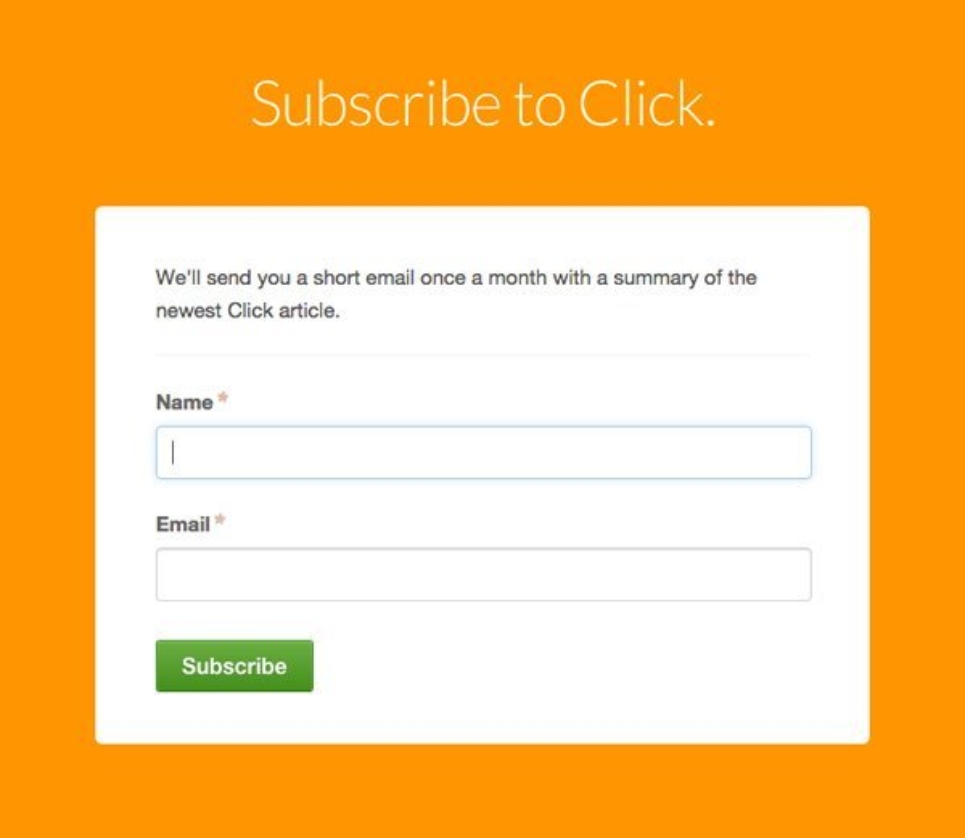 For some organizations and some situations, another way to build a subscription list might be by purchasing contacts through a reputable list company. These lists are certified opt-in compliant, and you can often narrow the prospects by age, geography, income, interests, and lifestyle data.
Content is king
Once you are 100 percent compliant, it's time to work on your content.
The best email campaigns are focused and targeted to the audience receiving it. Email marketing is not about what you have to say. Rather, it's about the recipient and what's in it for them. Your goal should be to provide your audience with something beneficial. The key is to present that content in a way that is interesting and engaging.
Some tips for content:
Keep your subject lines honest, simple, and easy to understand.
Keep your email text length down. If you have a lot of content, make a page on your website or blog. Introduce the idea in the email and give them a link to read the rest. (Hmm, I wonder who does this…)
Think about how the email will look on a mobile device. "Mobile email will account for 15 to 70% of email opens, depending on your target audience, product, and email type." eMailmonday – "the Ultimate mobile email stats" (2015)
Limit the number of images placed in your emails to one or two. Lots of images make email load slowly, especially on mobile devices.
Work on developing a natural voice and tone to your email. Users will find it refreshing and will want to read your emails when they receive them.
Personalize your email if possible. If your subscription list includes subscriber names, try including first names in subject lines and email greetings.
Remember to stay compliant
Email marketing is one area where there really are some important rules that you need to follow. Running email marketing campaigns that don't follow federal compliance laws can result in the blocking of your domain name and even fines — currently up to $16,000 for each separate email not in compliance. Not to mention the damage it can do to your brand image and reputation. Remember, email marketing systems can help address most of these compliance issues for you.
By enabling proper opt-ins, always including your mailing address, and displaying a working unsubscribe link, you'll have fewer junk mail complaints and a happier audience. A happy audience is one that engages with you — and the whole point of email marketing is more engagement.
View Recent Posts