Erie County Public Library
Signage
The Erie County Public Library's flagship location was undergoing a major renovation, both physically and philosophically. One of the Library's new strategic initiatives was to introduce emerging technology to new audiences. We did a physical audit of the new spaces, then designed directional and community signage to create clear pathways and increased usage.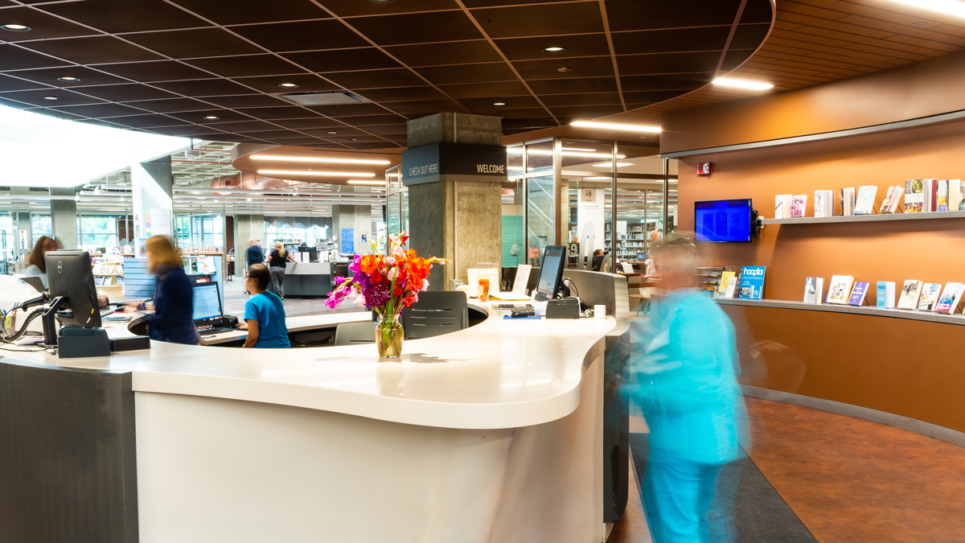 The checkout station sign includes a different message on each side of the column.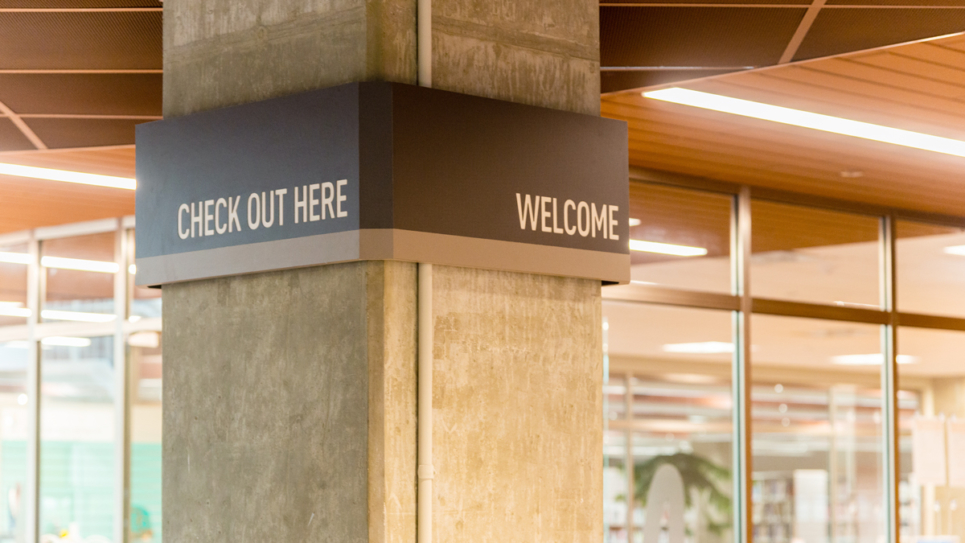 Certain rooms were encased with glass. We designed graphics filled with quotes from famous authors held in the shape of the library's logo.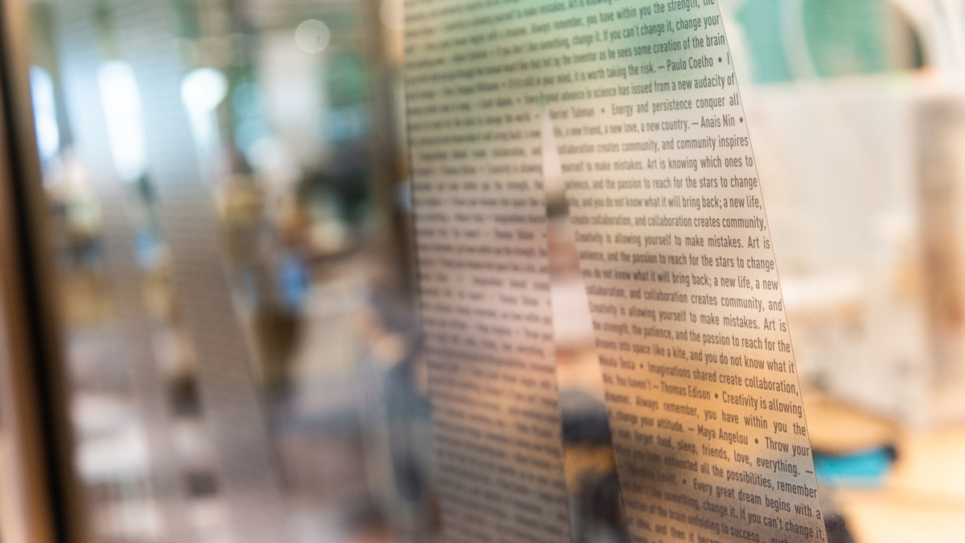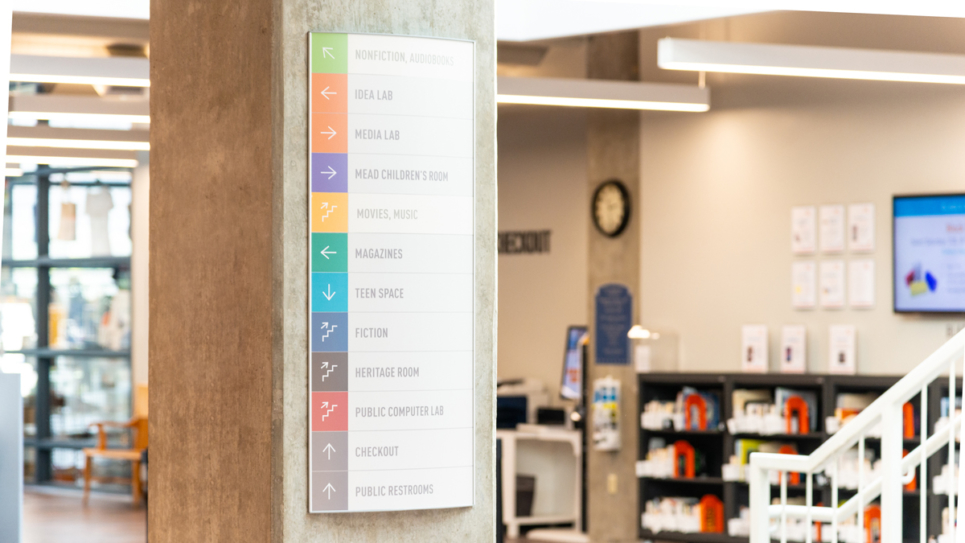 We designed a system to organize different sized flyers.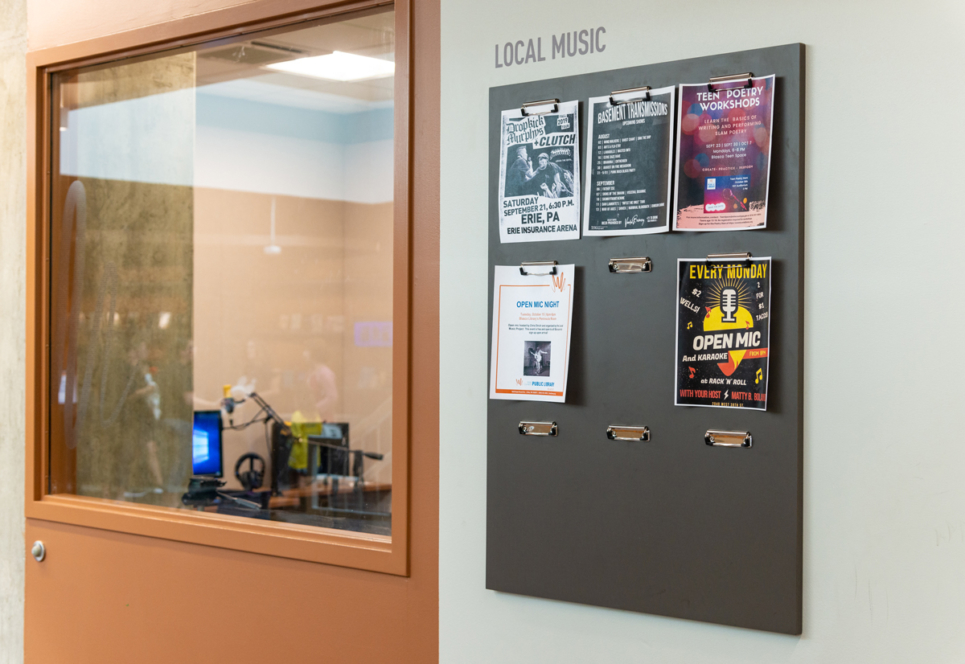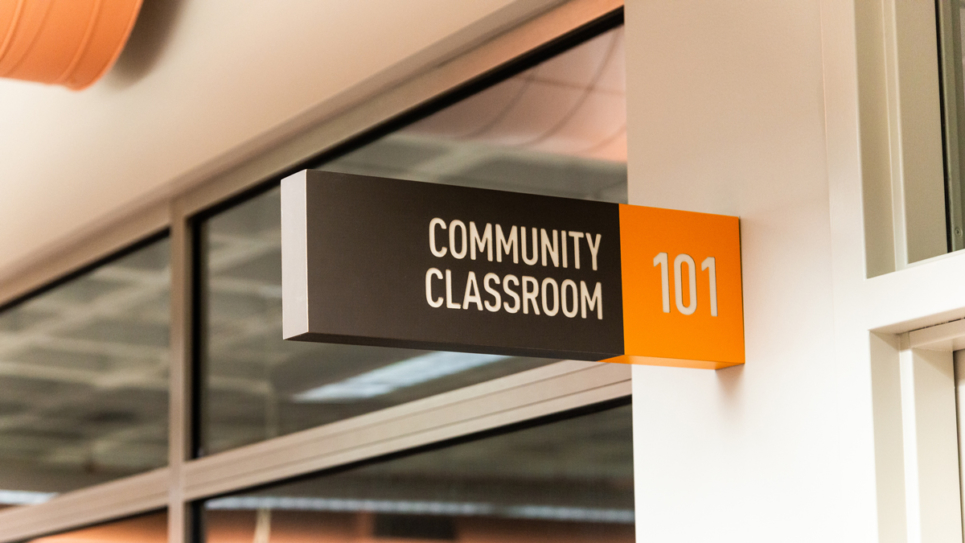 Next Project