Fish Commish LeapFrog Public Art Project
Logo
•
Print
•
Book Design
Logo
LeapFrog was the Public Art Exhibit that followed on the heels of GoFish! Also beloved by the community, 100 frogs graced the sidewalks of our fair city.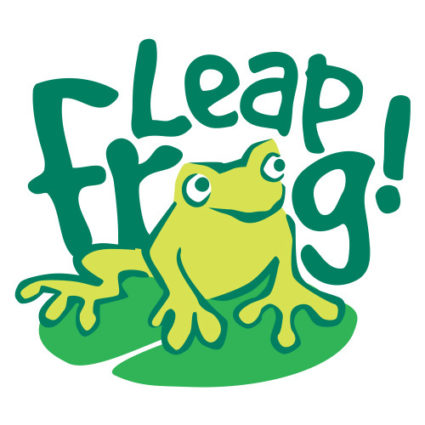 Print
Kick-off event invitation announcing a new public art project.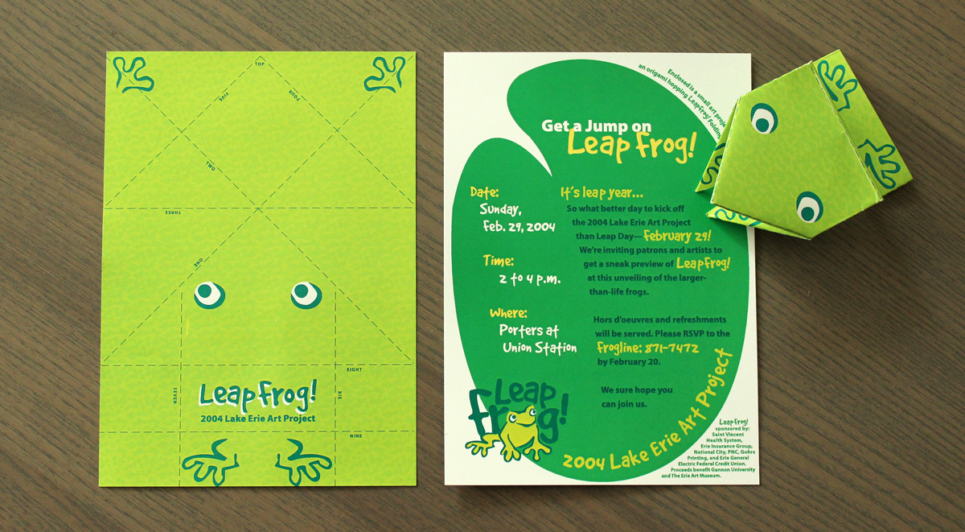 Auction invitation — Once the public art campaign was complete, the frogs were auctioned off to the public.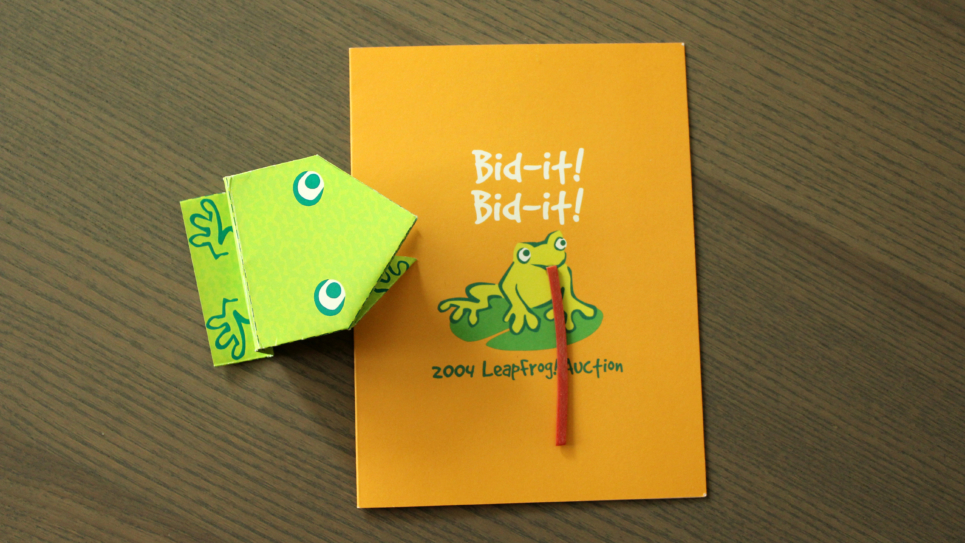 Book Design
This book was designed to showcase the 100 frogs that were created — flies and all.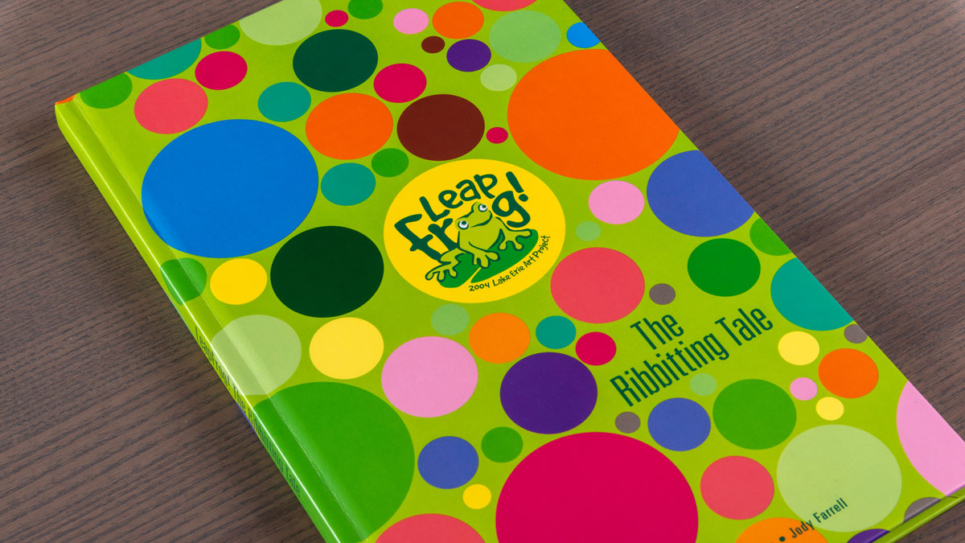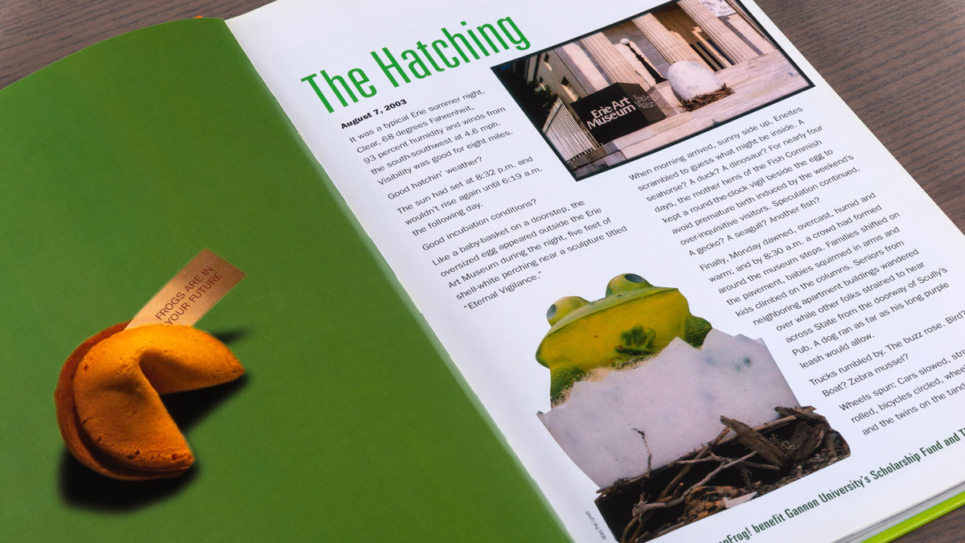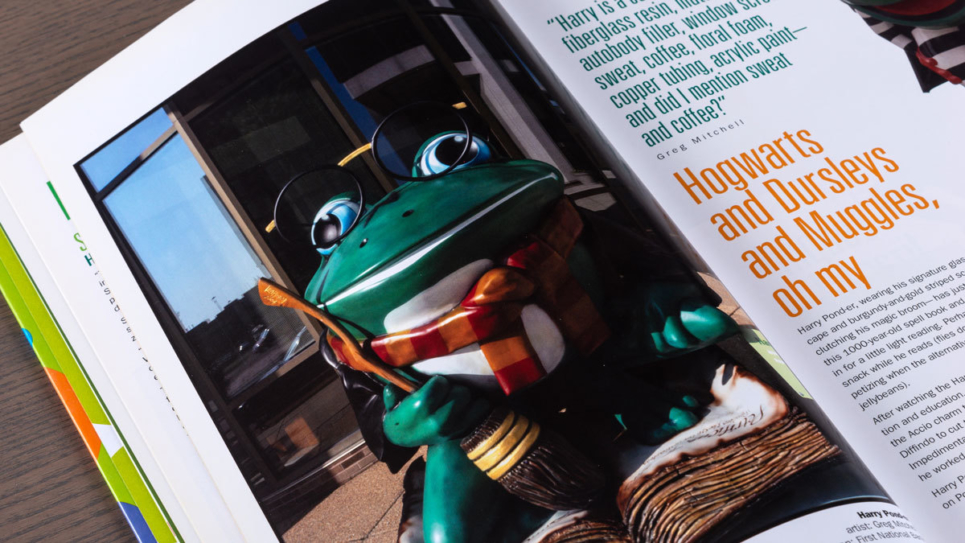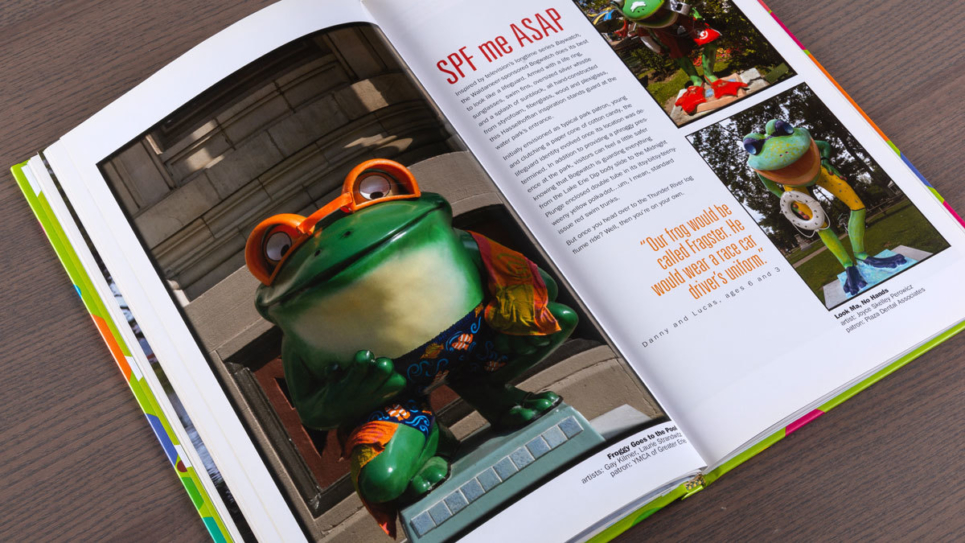 Next Project