Your Guided Ascent to Building Web Traffic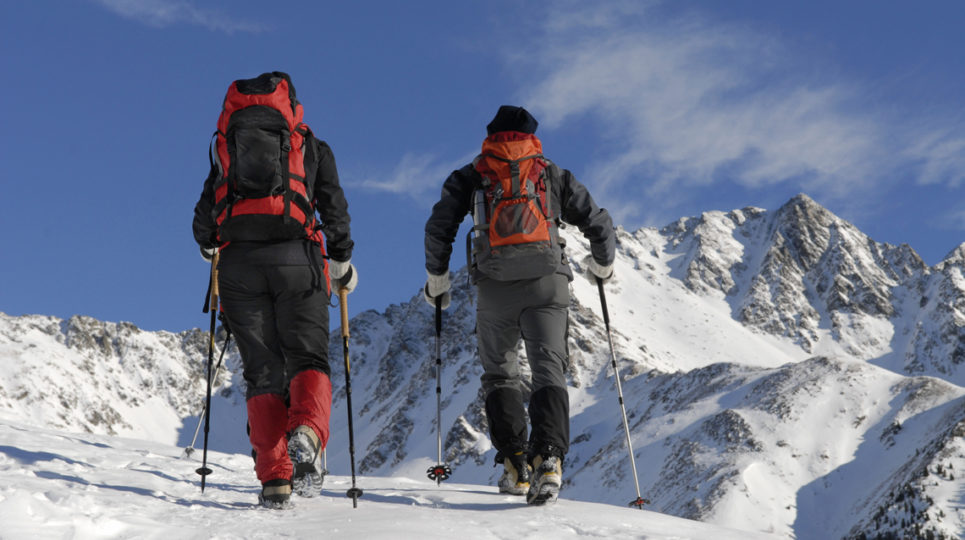 So many of our clients tell us the same thing. They know there's more they can be doing to drive traffic to their website, but they're not sure where to start. Many begin with a quick web search on website marketing strategies, but find it's like stepping into another world. A world full of painfully unfamiliar acronyms (PUAs).
Fear not, because we're going to blaze a clear path for you, and guide you through the most important steps you'll want to consider. Just think of us as your Sherpa, leading you up the ominous, mystic mountain that is digital marketing.
Base Camp: Google Analytics
Before we go anywhere, we need to set up camp. If you don't already have Google Analytics on your website, do that first. Do it now. And do it right here. Why is this so important? Google Analytics provides insight into the performance of your website. It supplies you with a virtual ton of data. Information like how people are finding your website, what they are doing while they are there, and even the locations around the world where they are visiting from.
Google Analytics is going be your benchmark. And that comfortable, familiar place you'll come back to for the tools to measure and track all your digital marketing moving forward.
First Outing: Search Engine Optimization
Our journey really begins here. The text on your website is easily the single most influential component of your website as it relates to attracting new visitors. Search engine optimization (SEO) is the process of increasing your site's ranking on search engines (like Google, Yahoo or Bing) for a specific keyword or phrase. By including these keywords and phrases in the content of your website, your site becomes more visible to new users.
So first, think about the natural words and phrases a user might enter when searching online for your product or service. Be sure to minimize the use of your industry's vernacular, but use common terminology instead. For example, you might want to consider using "air conditioning" instead of "HVAC." Or "phone system" instead of "telecommunication solution." Then take a look… are those words reflected in the page headlines and text of your website? If not, consider updating your site content accordingly.
We suggest beginning here, with content updates, since that's the part of your site you have the most control over anyway. However, there's a whole lot more that goes into on-site search engine optimization. You may want to think about engaging an SEO expert who can guide you through this process. But consider your text content updates a powerful place to start.
Shortcuts: Search Engine Marketing
It takes time, patience, and an ongoing effort to realize results organically through SEO. We tell our clients to give it at least six months. But if you're looking for quicker results, consider search engine marketing (SEM) through an online advertising campaign. SEM is a great way to increase the visibility and traffic to your website through paid advertising.
There are many different options available to advertise online, from pay-per-click to banner ads to online retargeting campaigns. If you're new to online advertising, consider starting with Google Adwords. It's easy to create and manage your ads while having access to a huge audience of online searchers.
While you can gain quick results, these campaigns will require monthly budgets, and the cost to acquire new visitors can be high. Costs vary depending on the competition of your industry and market. SEM generally works best for e-commerce websites and industries where lead generation is especially difficult. Consider this option if you have enough margin in your offerings to be profitable, or if you are simply looking to build immediate traffic.
The Long Way There: Social Media
Often, social media is the first thing people think about when it comes to marketing their website. The idea is that it's all free — you simply create a Facebook page, open a Twitter account, and snap some Instagram pics, and the results are sure to follow. While social media can be extremely effective, it requires significant time to build a sustainable and influential audience.
We recommend committing at least 12 months per social media platform until significant returns should be expected from that platform. Social media is a time-intensive channel of digital marketing that relies on targeted and highly engaging content to attract attention and traffic to a website. Create posts with high production value that users will find interesting, valuable or entertaining. Content is truly key to realizing success through social media.
Consider starting with only one or two social media platforms. Build an audience and become adept at interacting with them. Then, as your expertise and capacity allow, begin with new accounts and platforms to attract users you might be missing.
The Pinnacle: Email Marketing
The main channel for many of the most effective marketing campaigns is email. The reason for this is because the recipients already have a familiarity with you. They've "opted in," telling you they want to hear from you. This contributes to why email marketing boasts some of the best engagement rates of all digital marketing channels.
Your first step to starting with email marketing is ensuring that website visitors have a way of opting in to receive your email messages. Place an opt-in form on your website and support it with a value offering. No one wants spam. But users do want informative, helpful, engaging emails from brands and organizations they like. Describe the value that your email campaigns provide. This strategy will help generate opt-ins.
Once you've built a list of interested and opted-in users, you can begin creating and sending email messages. If email marketing is a new concept for you, we strongly encourage you to read our blog post on email marketing here for advice on content, and how to make sure you remain compliant when sending promotional emails.
Start Your Ascent
It's never too soon — or too late — to start building traffic to your site. As with any investment, your website requires ongoing support if its value is to prove out over time. While there is not a perfect one-size-fits-all digital marketing solution, you should look to implement the right combination of options based on your objectives — and your capacity to properly implement and manage those efforts. At very minimum, you should set up (and utilize) Google Analytics on your site, and work on optimizing your content. These two steps are, well, paramount.
Enjoy your climb.